Hailey Brooke McFadden's path was set, having completed 3½ years with Wake Forest's volleyball program and graduated early, with a degree in communications last spring.
She was going to transfer to Texas A&M-Corpus Christi for two more seasons of volleyball — albeit, these would be beach volleyball, a rapidly growing NCAA sport.
Instead, she found a calling that kept her at Wake Forest for that extra year and allowed her to establish her own company through which she's already on pace to earn a six-figure salary.
Not a bad adjustment.
"I know I was interested in broadcasting, but I knew I probably wouldn't do that as a fulltime job," McFadden said. "So I started thinking and it kind of all came together for me, being a film minor, it definitely has high creativity mixed with the comm stuff, which is a little more reading and writing.
"I was thinking to myself, you know, I really just want to add on to it. I want to be able to do analytics and I want to be able to understand finance and accounting because I think it just helps to understand all of that, whenever you're doing any sort of business."
McFadden wrapped up the one-year program of Master of Science in Management at Wake Forest in May.
Before then, she had established her company — Power Move Marketing — and been contracted by several companies such as Storage Scholars, Ocean and Company, and Muse Sleep. McFadden started running social media accounts for companies, but that evolved into launching email campaigns and an "all-encompassing marketing sphere."
McFadden also worked with Wake Forest's football department to market the program's new facilities, including filming drone footage of the Sutton Sports Performance Center.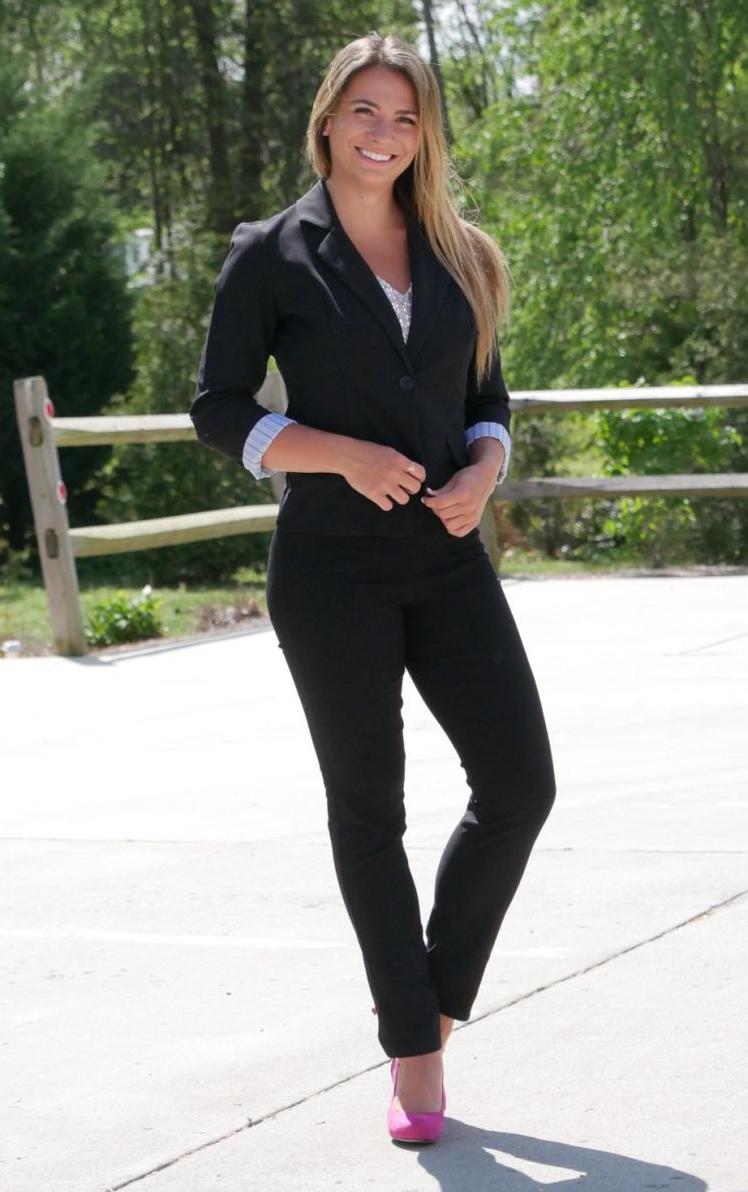 "She has an effect on people, when she meets someone, they want to buy in to what she's selling," said Dr. Kenny Herbst, associate dean of the undergraduate business program. "They want to buy in to what she's offering and they want to buy in to her dream."
Herbst and McFadden worked together in the fall as part of a management program, and that was enough, Herbst said, to make a strong impression in the way that she was "able to take something from her liberal arts training, or liberal arts education, and apply it into the business school."
It's not necessarily a case of McFadden marching to the beat of her own drum, she said. But she's aware that it's her vision that has set her apart early in her career.
"I definitely know that I think about things in a different way. I'm extremely visual," she said. "So I've always been a really visual learner, so it kind of made sense that I'm going into something that deals with more visual mediums than others."
McFadden figured she would find an appealing company and join as a full-time social media manager. And then she kept picking up clients and realized her path would again deviate.
"Once I started helping like four, five, six different companies, I kind of realized, OK, I think my knack is more so in helping different companies and because I am creative, I definitely get bored in the same hum-drum stuff every day," McFadden said. "I like to have a routine, that's what I liked about sports, is that heavy routine."
That's where the melding of sports and business comes into play, and why it's easy for some student-athletes to transition into the business world.
"She's experienced success and I think she's experienced some failure in terms of athletics. I liken athletics to business quite a bit," Herbst said. "In business you're going to succeed some and you're going to fail some, and it's basically how you let that affect you."
There's also the correlation between hours upon hours spent honing skills for sports, and similarly the hours that McFadden now pours into her business.
McFadden's website, powermovemarketing.com, features customer reviews, a roster of account managers and blog writers and a detailed listing of services available. Graphics pop up on most pages, it's easily navigable and offers potential clients the option to request a quote.
All of the coding was done by McFadden — some of which she taught herself through instructional videos, others through the master's program at Wake Forest.
"It's tedious. I was watching tutorials and trying to do it," McFadden said. "I was sitting on the couch and my boyfriend would be like, 'Are you still trying to do that one thing?' I'm like, 'Yeah, because it takes like six hours to get one thing.'"
At the end of the class, the professor offered students extra credit for presenting their website.
"He was like, 'Oh, I know that some of the stuff was very custom. How did you do that?' I (said), 'Oh, I taught myself,'" McFadden said.
The COVID-19 pandemic slowed some of McFadden's work with companies, but it accelerated work with others.
"There's a lot of instability when you work for yourself because it's kind of up to you, but for me, I like it being up to me," she said.