The Santa Ynez Pirates can't wait for their second shot at Channel League girls volleyball competition.
The Pirates finished their first league season in a third place tie with Santa Barbara High School.
This year, Santa Ynez is pointing higher.
"We've got our eyes set on second place or higher," said Santa Ynez head coach Tom Wright during the team's practice on Tuesday, July 30. "That's at the top of our list of goals for this season."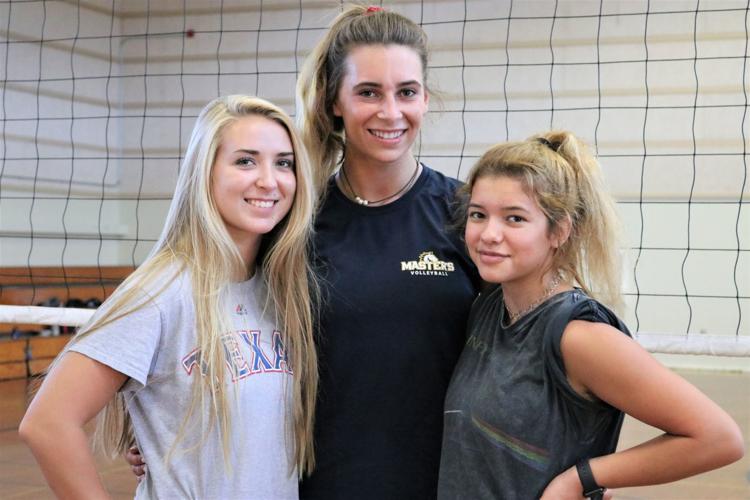 Easily the smallest school in the league, the Pirates' players know their talent matches up well against their five league opponents; Lompoc, Cabrillo, Dos Pueblos, San Marcos and Santa Barbara.
"I think our team has the potential to play with anybody," said senior tri-captain Amanda Krystkowiak. "I think we could finish second in the league. Last year we tied Santa Barbara for third place in league and lost to them in a playoff game for a spot in the CIF playoffs. I think we can be even better this year."
The Pirates will be without three of last year's stars.
Starters Gillian Wilks and Lauren Fieldhouse graduated and Krystkowiak, a defensive specialist, will miss her senior season because of an injury.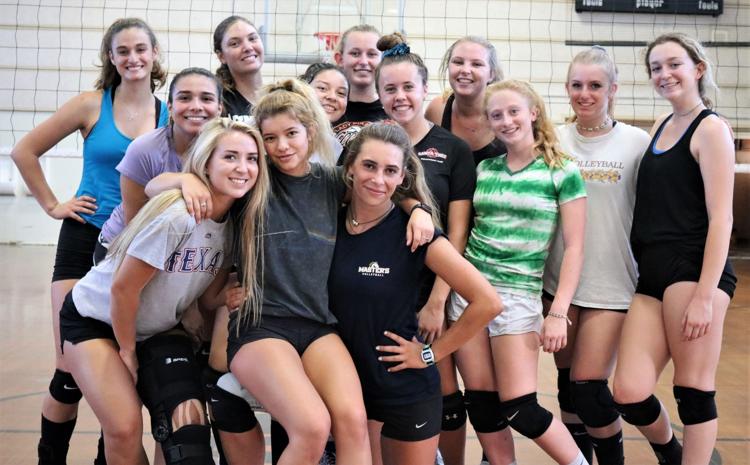 "I tore the ACL in my left leg in May," said Krystkowiak.
"Amanda is still with us. She'll be an unofficial assistant coach," said Wright. "She knows exactly what we want our players to do and will be a second set of eyes on the bench."
"We call her Coach K (with apologies to legendary Duke men's basketball coach Mike Krzyzewski)," said Rylynn Ibarra, the team's starting libero and another senior tri-captain. "All the way with Coach K."
Senior Kylie Clouse, the third tri-captain, starts in the middle.
"I think our middle and outside hitters are all pretty even," said Clouse. "We can all do some damage."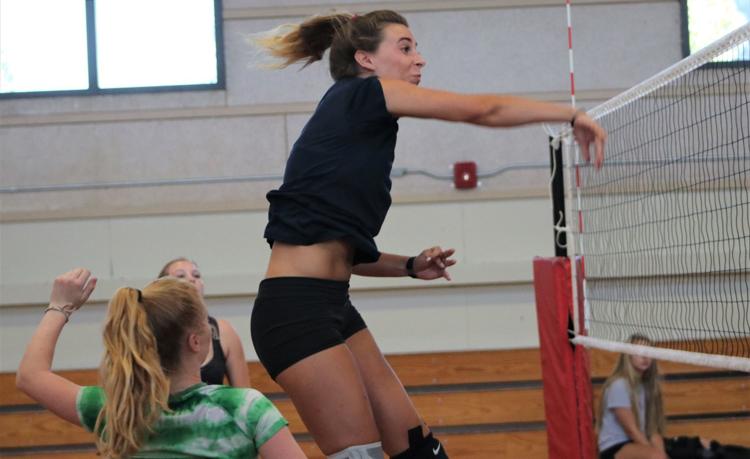 "We picked up another middle, junior Lauren Swain. Junior Jasmine Rudd and sophomore Tsering Hauenstein will be outside hitters," said Wright. "Another senior, Natalie Robles, is back to be our starting setter and sophomore Dakota Blunt will back her up and Rylynn is our starting libero."
"I'm the libero because I'm small and they need a small girl to be the libero … and I'm small," said Ibarra, who pointed out the she's 5-foot-3-and-a-half. "That's right … and a half."
"And she's fast," said Krystkowiak. "You need a really fast girl to be the libero."
Ibarra's answer highlights another of Coach Wright's goals.
"I want it to be fun. Even if we lose, I want it to be fun," said Wright.
"Smile. That should be our number one rule," said Krystkowiak. "I really think it brings the girls closer together."
"Not everything has to be so serious," said Ibarra. "We want to win every game but we can still have fun doing it. Volleyball is fun."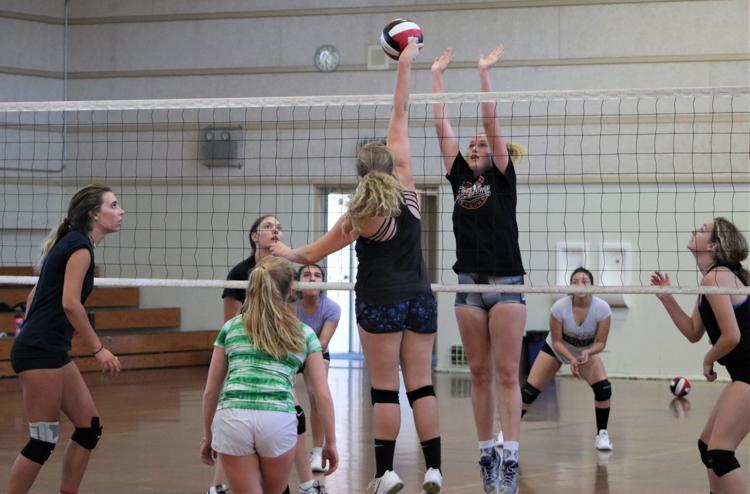 "We haven't played with a lot of these girls before so having fun is definitely one of the things that brings us closer together," said Clouse.
"It helps us create the magic," said Krystkowiak. "And when we have fun on the court, that's when we play our best."
"But we've got to be scrappy — dive for the balls, sacrifice for the team," said Wright. "That's what Rylynn does. She leads by example, never takes a point off and that effort is contagious."
Before Santa Ynez gets its first shot at a Channel League foe — at Dos Pueblos on Thursday, Sept. 12 — the team will face a dozen non-league opponents in its run-up to league play.
"The early matches will get us ready for league play against those tough Channel League opponents," said Wright. "We try to win every match whether it the league or not."
The Pirates will have a busy opening week with three home matches in three nights beginning with Orcutt Academy on Tuesday, Aug. 20 followed the next two nights with matches against Mission Prep and Nipomo.
And after a day off, the Pirates are scheduled to play three games on Saturday, Aug. 24, in a tournament against Orcutt Academy, Villanova Prep and Cate — six matches in five days.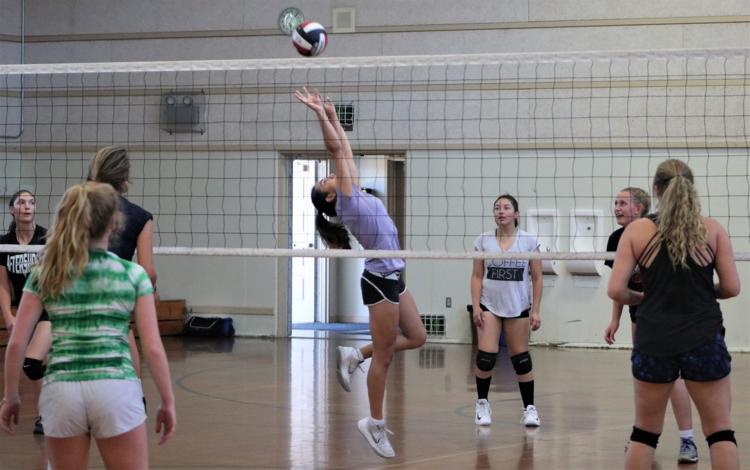 "We'll play in two tournaments this year working up to the big Channel League challenge," said Wright. ""Even though we don't have a match for a couple weeks, we feel that our season has already started. We've had a week of conditioning. Now we're transitioning to more skills work. This is the time where we can make mistakes as long as the girls learn from those mistakes and improve in all areas of offense and defense.
"I'm excited for the season. I can't wait to get started. We have some excellent returning players and some excellent newcomers, too. They're making it a real challenge for me to settle on a starting lineup but it makes me really excited. The girls are really optimistic and looking forward to the competition. They're ready."