It took Jacob Nathan just six moves to win a recent chess match.
The Idaho Falls High School freshman has won matches in fewer turns, he said, but Thursday evening's quick drubbing in his family's living room was hardly surprising: Nathan is one of the best chess players in Idaho.
He's considered an expert in chess by the United States Chess Federation, a title only 50,000 chess players in the United States hold today.
He's only 15.
"I'm winning pretty much every tournament in Idaho, at the moment, but there's still competition," Nathan said, who won the 2019 Idaho Chess Association Closed and Scholastic state championships last month and will represent Idaho in the Denker Tournament of High School Champions, a high school tournament that invites the best players from each state, in August.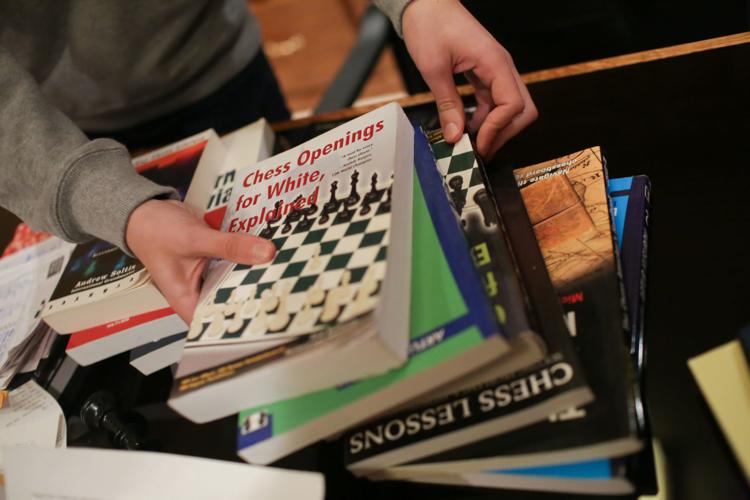 Nathan picked the game up from his dad, Richard, who's from Greenwich Village, N.Y. , when he was about 5. A decade later he has a whole basement room cluttered with chess tournament trophies and chess books.
He says he enjoys chess because "it's very strategic, there's thinking involved and everyone is on an even playing field."
He uses an algorithm and free website, Chess.org, in his basement to analyze hundreds of thousands of ways to play chess — a game with a never-ending set of moves and strategies.
"You have to be patient," Nathan added. "Chess games can last a very long time."
Nathan said he has studied thousands of previous games played by chess legends, including Bobby Fischer, who won the World Chess Championship in 1972, as well as books from Russian experts to learn patterns, techniques and new strategies. Creativity and memorization are key components of being a "good chess player," Nathan said, before describing the "fork" tactic — a basic tactic where one player's piece threatens two of his opponent's pieces at once.
"The number of chess games that are possible is vastly more than the number of atoms in the universe," Frederic Friedel said in a 2011 Radiolab podcast, "The Rules Can Set You Free."
Like the game itself, the possibilities for Nathan seem boundless: he's currently ranked 11th out of 214 Idaho players, according to his profile on the U.S. Chess Federation, and closing in on becoming a "master" of chess by the federation. He is ranked 1,117 among juniors nationwide, which puts him in the 98th percentile.
"He's top notch," Idaho Chess Association President Adam Porth said. "He's got a lot to offer and a lot to learn, which is amazing. I'm excited to see where he could go."
Nathan's played in tournaments all over the United States (Utah, California, New York and Florida) and against some of the best players in the world (he said he was once beaten by grandmaster, and Georgian National Champion, Giorgi Kacheishvili ), but said he wants to do something different with the game he's played for a decade: he wants to teach it.
He's going to start a club at Idaho Falls High School to teach people how to play and potentially form a Tigers' chess team. Chess is not listed as a sport or activity by the Idaho High School Activities Association, as most players in the state go through the Idaho Chess Association or locally run tournaments to play.
He said he doesn't think he'll play chess as a career but sees his future in the game as more of a "side gig" or hobby. He said he wants to become an international grandmaster, the highest title a chess player can receive from the World Chess Federation. In order to become one: he has to reach a 2,600 ranking by the World Chess Federation and score three norms — performing efficiently in at least 27 tournaments while being officiated by an international arbiter.
"I like teaching," Nathan said. "I'm just improving another person and that makes me feel good."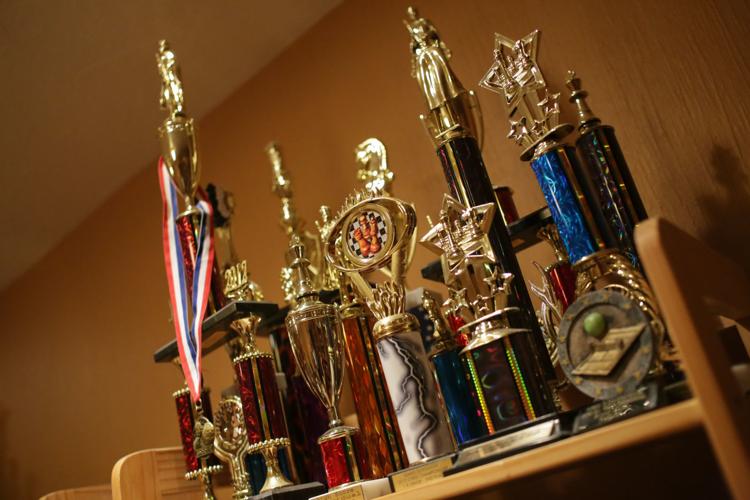 Luke O'Roark is a reporter for the Post Register. He can be reached at 208-542-6763. You can also follow him on Twitter: @LukeORoark