If you didn't know James Franklin was the head coach of Penn State football, you might just mistake him for a frequent attendee of Penn State basketball games.
On numerous occasions during his tenure, Franklin has watched the Nittany Lions on the hardwood from his seat just to the right of the basket near Penn State's bench.
On Wednesday, ahead of Penn State's win over Maryland, Franklin got a first-hand look of what the basketball coaching staff does for its final game day preparations before tip-off as Pat Chambers invited him to spend time with the team.
"Obviously James and I have become very good friends," Chambers said. "He just wanted to hang around and watch. He invited me before one of his games into the locker room to watch and take everything in and he wanted to do that with us.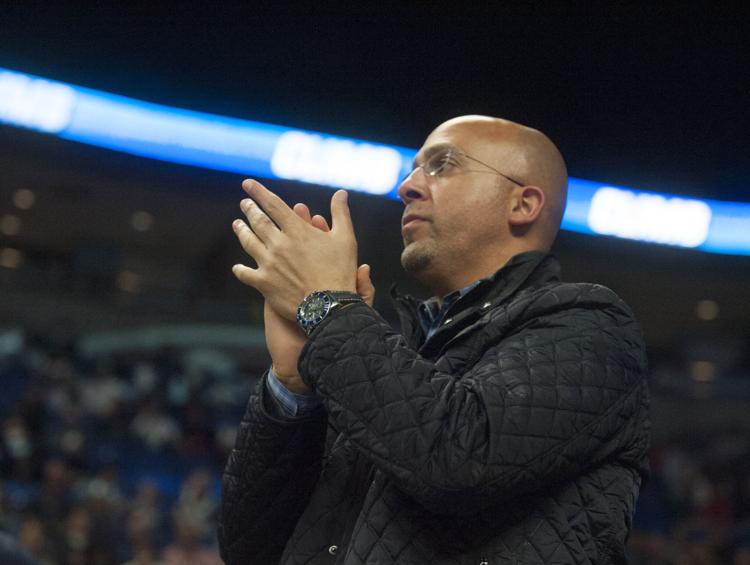 "I spent time with him on the court one-on-one and he watched us present the board and my final presentation."
Even as Franklin finalized his 2018 recruiting class on National Signing Day, one of college football's biggest days of the year, he still made for Chambers and company.
As someone who is trying to get his own program up to the competitive level of the football team, Chambers said he couldn't be more appreciative of Franklin making the time to come interact with and watch his side.
"He just wanted to be a part of it, which I thought was pretty cool because he had a big day and he did not have to do that," Chambers said. "Of course, I congratulated him a thousand times on Rasheed [Walker ], but he wanted to talk about everybody."
It's not just Chambers who is thankful for Franklin's support, though.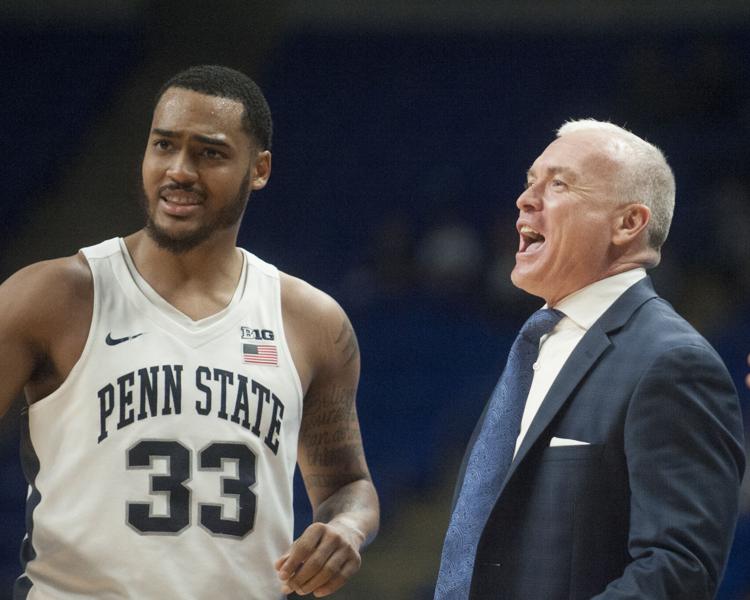 Sophomore forward Lamar Stevens said it means a lot to him and his teammates to see Franklin hanging around or taking in games, especially on a day that's so important for the football program.
Even though he has good relationship with Franklin and he's listed at 6-foot-8, 226 pounds, Stevens said he wasn't entertaining the notion of asking Franklin to give him a look at tight end.
"No," Stevens said, laughing. "I can't go back to football."
CONTINUE READING…